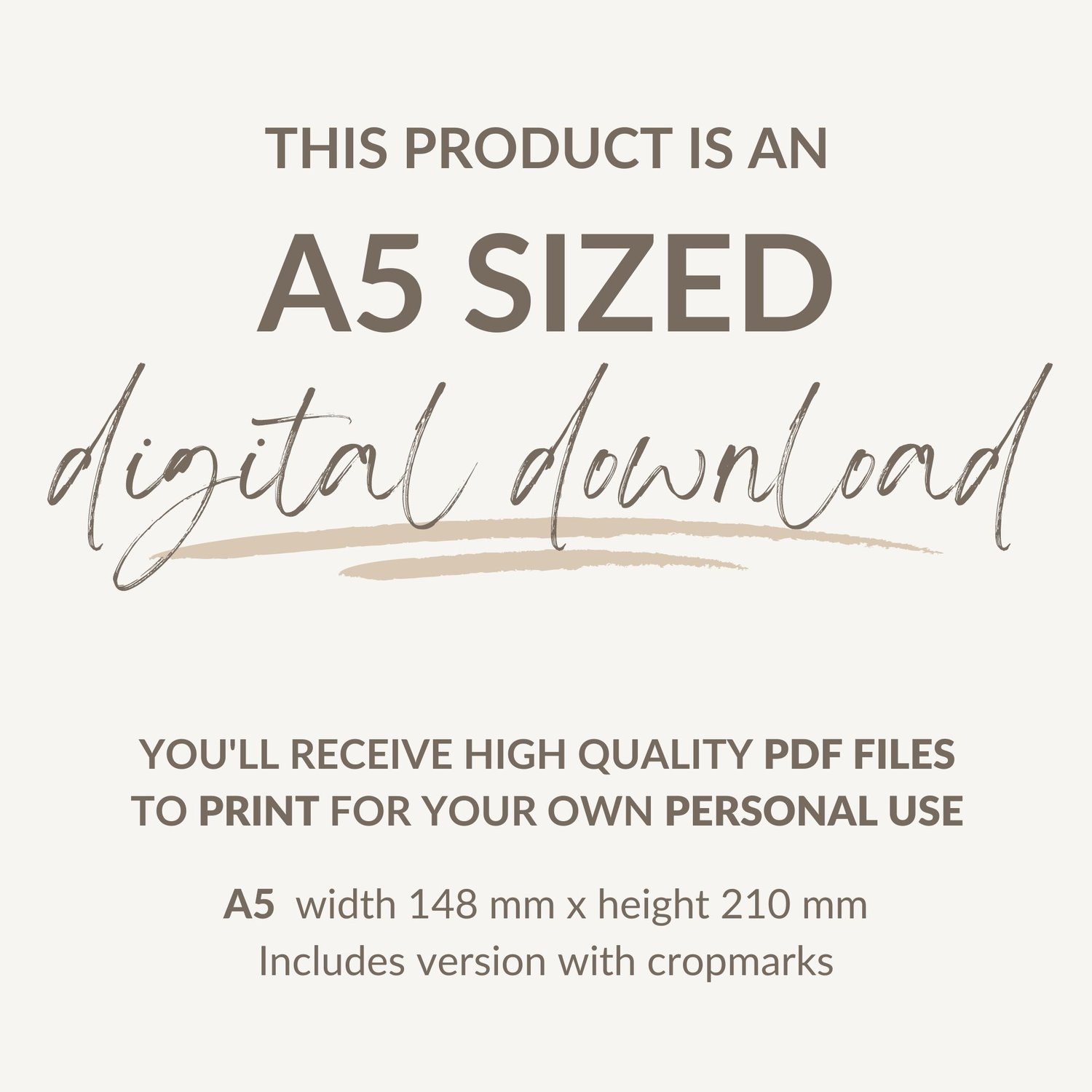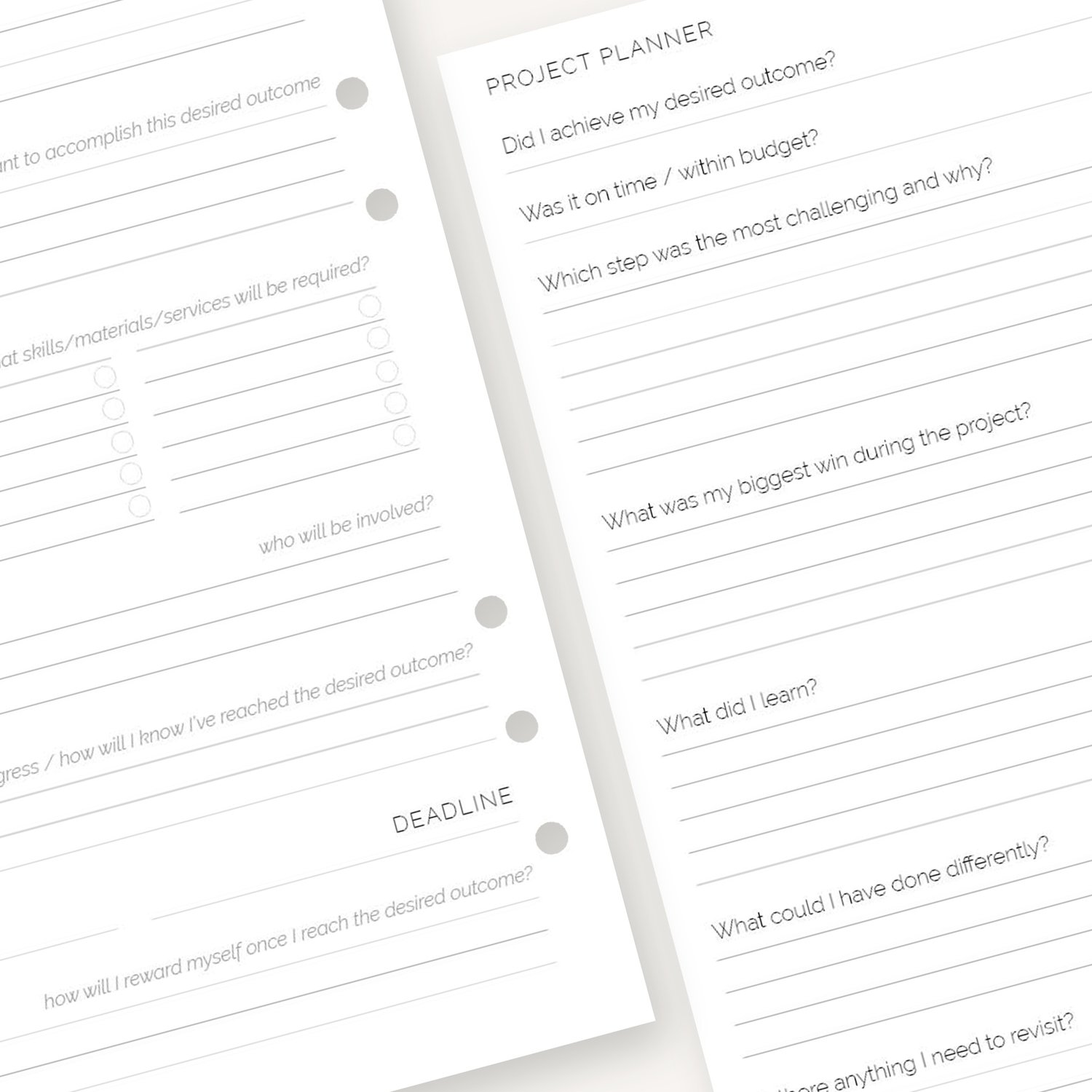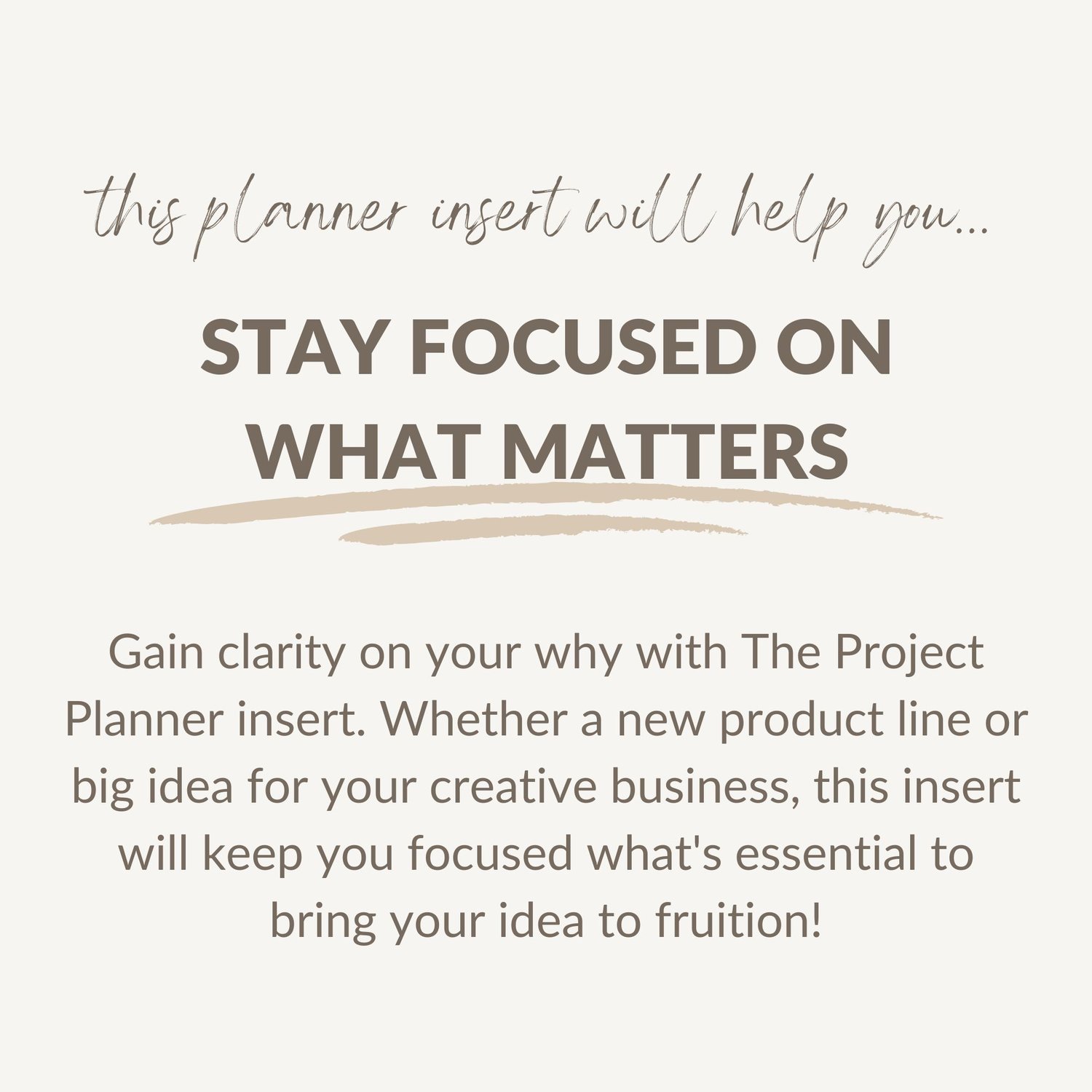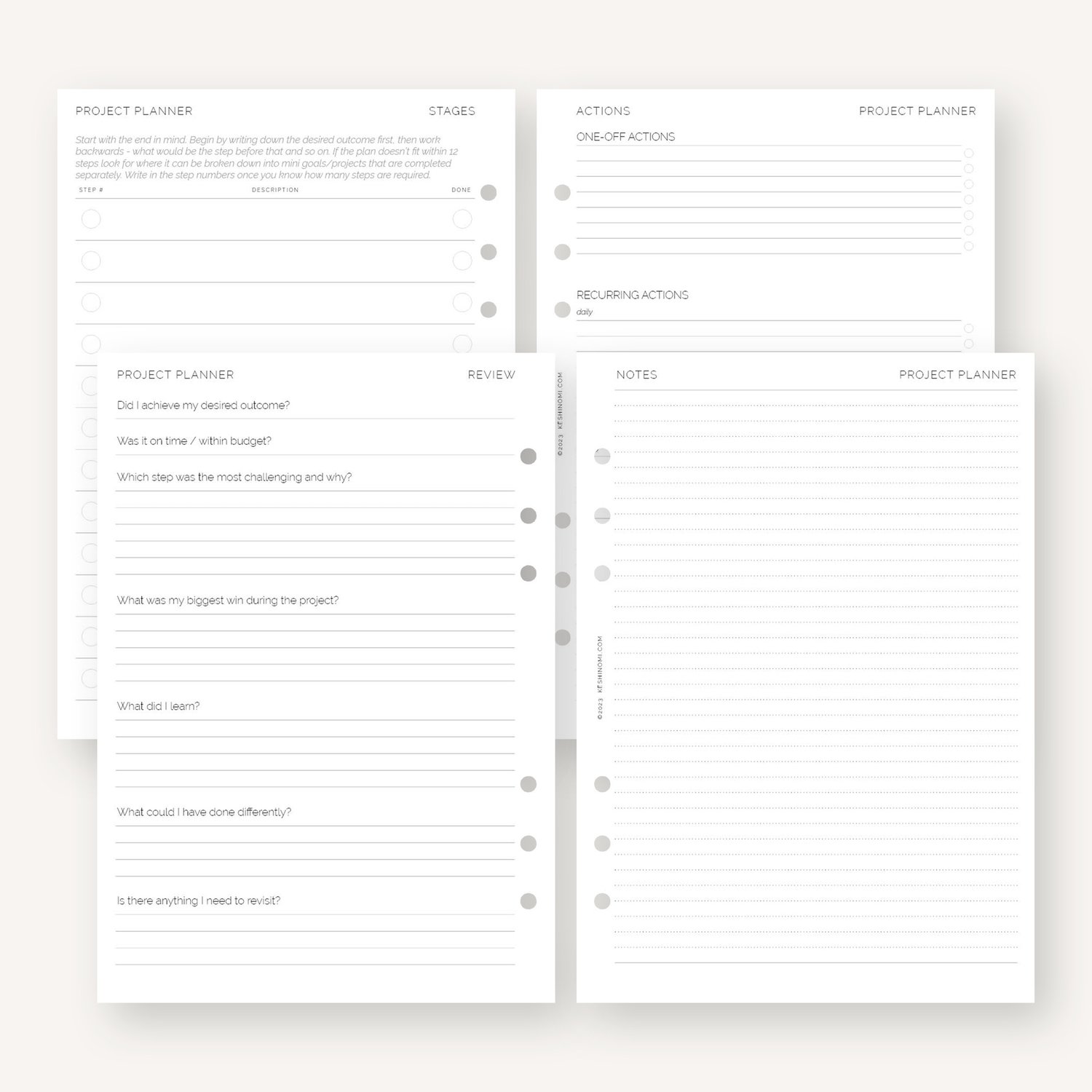 06 The Project Planner - Printable A5 Planner Insert
The Project Planner Insert is here to help you stay organized and motivated throughout your creative journey. With this planner insert, you'll be able to define your project and create an action plan, plus monitor progress and review results. Get ready to easily manage and complete your projects!
Stay focused on what matters
Gain clarity on your why with The Project Planner insert. Whether a new product line or big idea for your creative business, this insert will keep you focused what's essential to bring your idea to fruition!
Effortlessly plan your project action steps
The Project Planner Insert is the perfect tool to break down your project into manageable action steps so there's no more worrying if you're forgetting something. Plus, at the end of your project the review page will help you find where you can make improvements.
Technical Details
Week Starts: N/A
Page Size: A5 (148 mm x 210 mm)
Page Count: 10 pages (5 sheets for printing)
Margin for Hole Punch: One side
Ink Usage: Black
Supplied as: Zip containing PDFs (includes cropmarks version and guide)