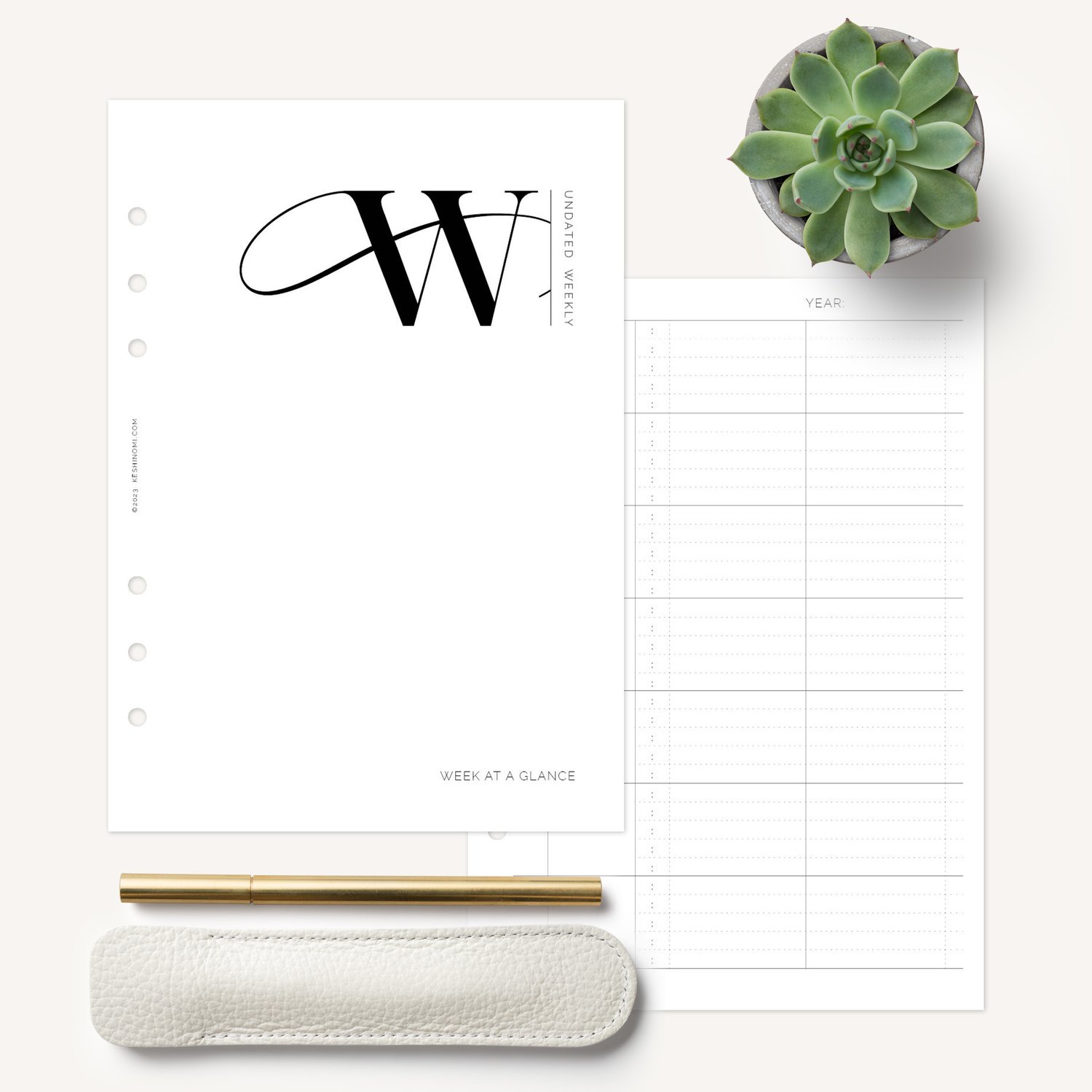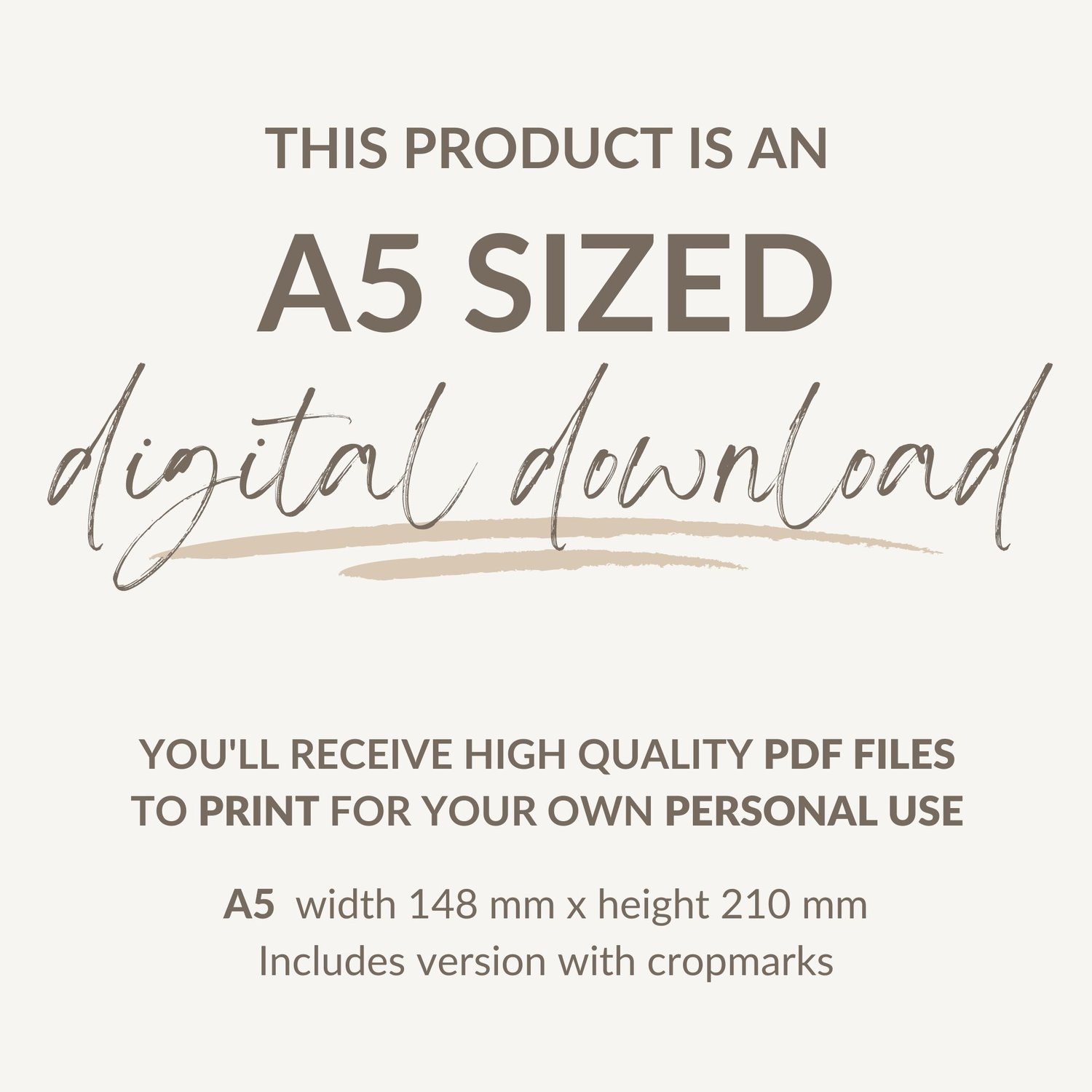 04 The Undated Weekly - Printable A5 Planner Insert
The Undated Weekly Planner Insert is here to help you stay organized and on top of your plans. It includes a week at a glance layout, space to set a goal and list the action steps, plus room for your top 3 priorities. There's also a line-a-day section which allows you to log daily gratitude, plan your meals, or note anything meaningful that happens daily.
Cultivate clarity for your week
The Undated Weekly is the perfect tool to keep you on top of your goal with space to clearly plan your goal action steps. Stay organised and make the most of your week, especially when it's busier than usual.
Technical Details
Week Starts: Monday
Page Size: A5 (148 mm x 210 mm)
Page Count: 14 pages (7 sheets for printing)
Margin for Hole Punch: One side
Ink Usage: Black
Supplied as: Zip containing PDFs (includes cropmarks version and guide)