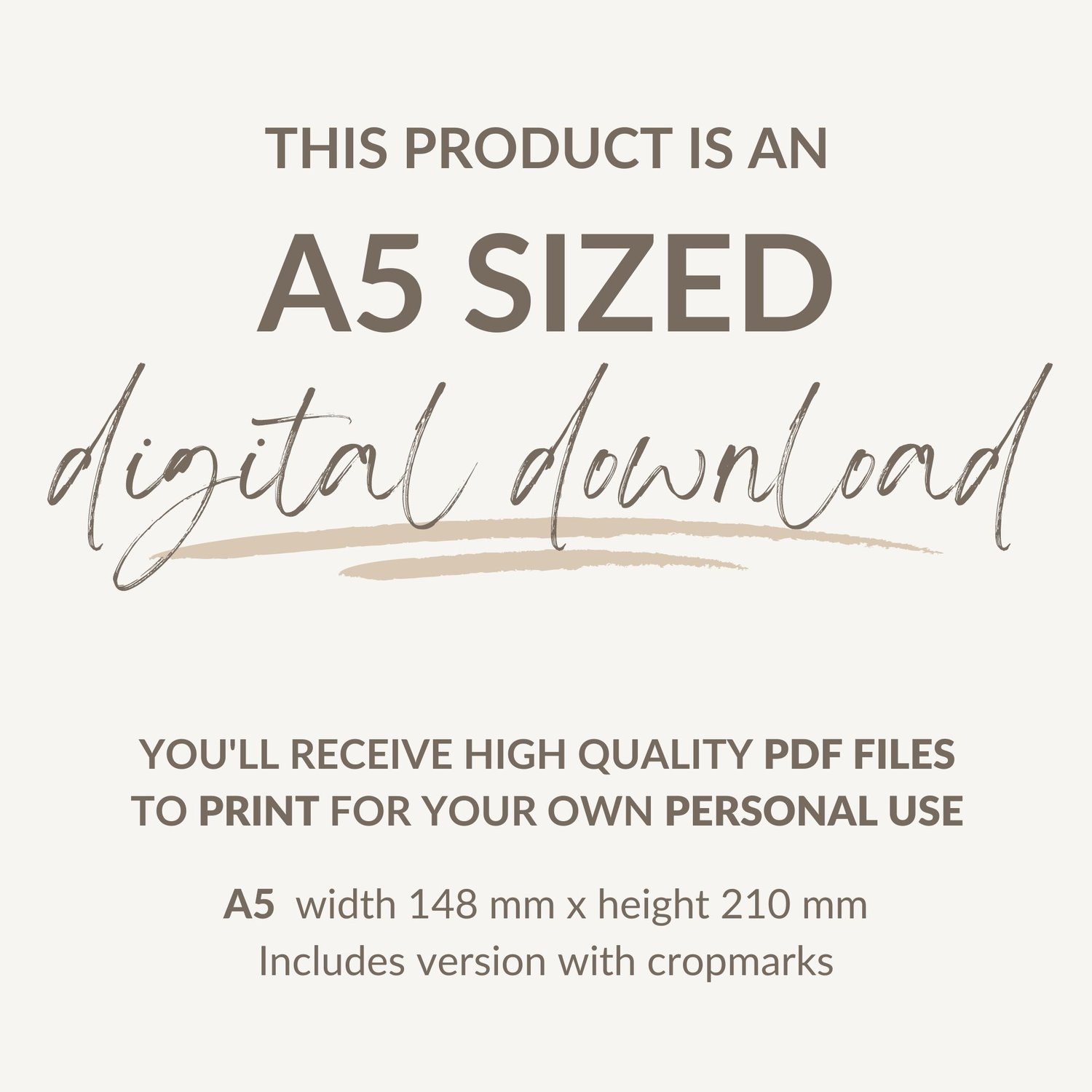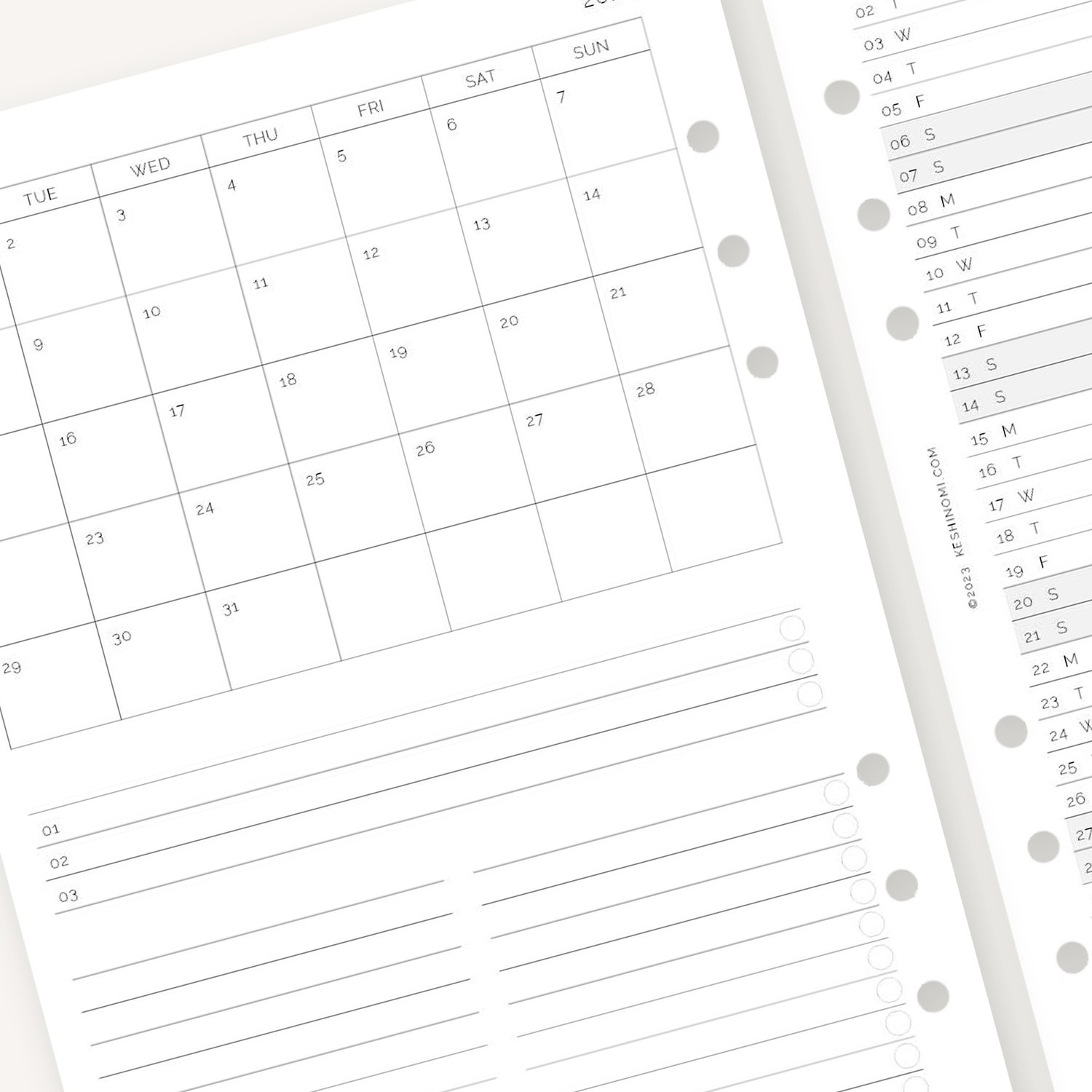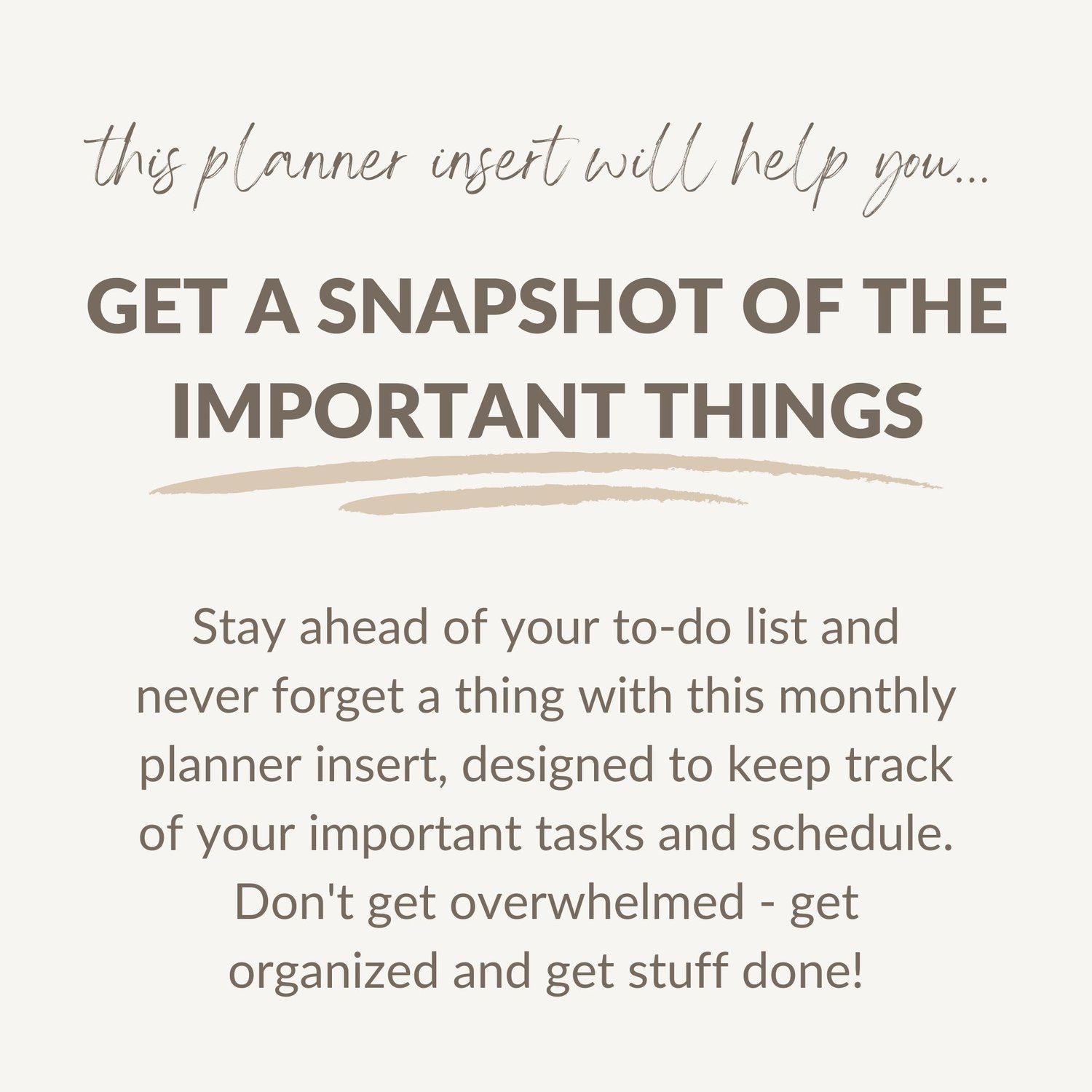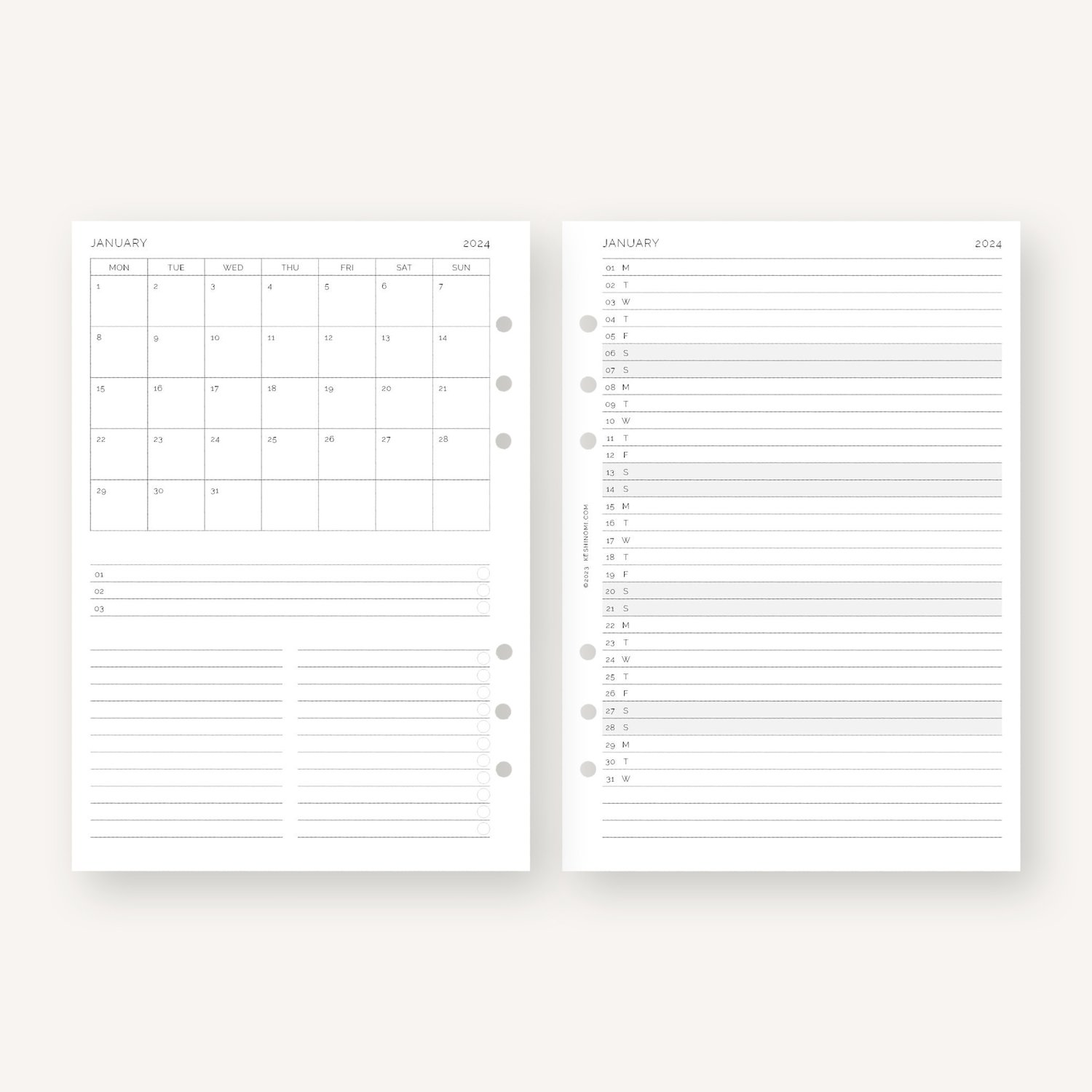 03a The 2024 Basic Monthly - Printable A5 Planner Insert
Stay organized in the new year with The 2024 Basic Monthly - a printable A5 planner insert designed to help you get stuff done. This compact layout includes a basic month-at-a-glance overview, giving you the tools to focus on your to-do list and keep yourself accountable.
Get a snapshot of the important things
Stay ahead of your to-do list and never forget a thing with this monthly planner insert, designed to keep track of your important tasks and schedule. Don't get overwhelmed - get organized and get stuff done!
Technical Details
Week Starts: Monday
Page Size: A5 (148 mm x 210 mm)
Page Count: 26 pages (13 sheets for printing)
Margin for Hole Punch: One side
Ink Usage: Black
Supplied as: Zip containing PDFs (includes cropmarks version and guide)