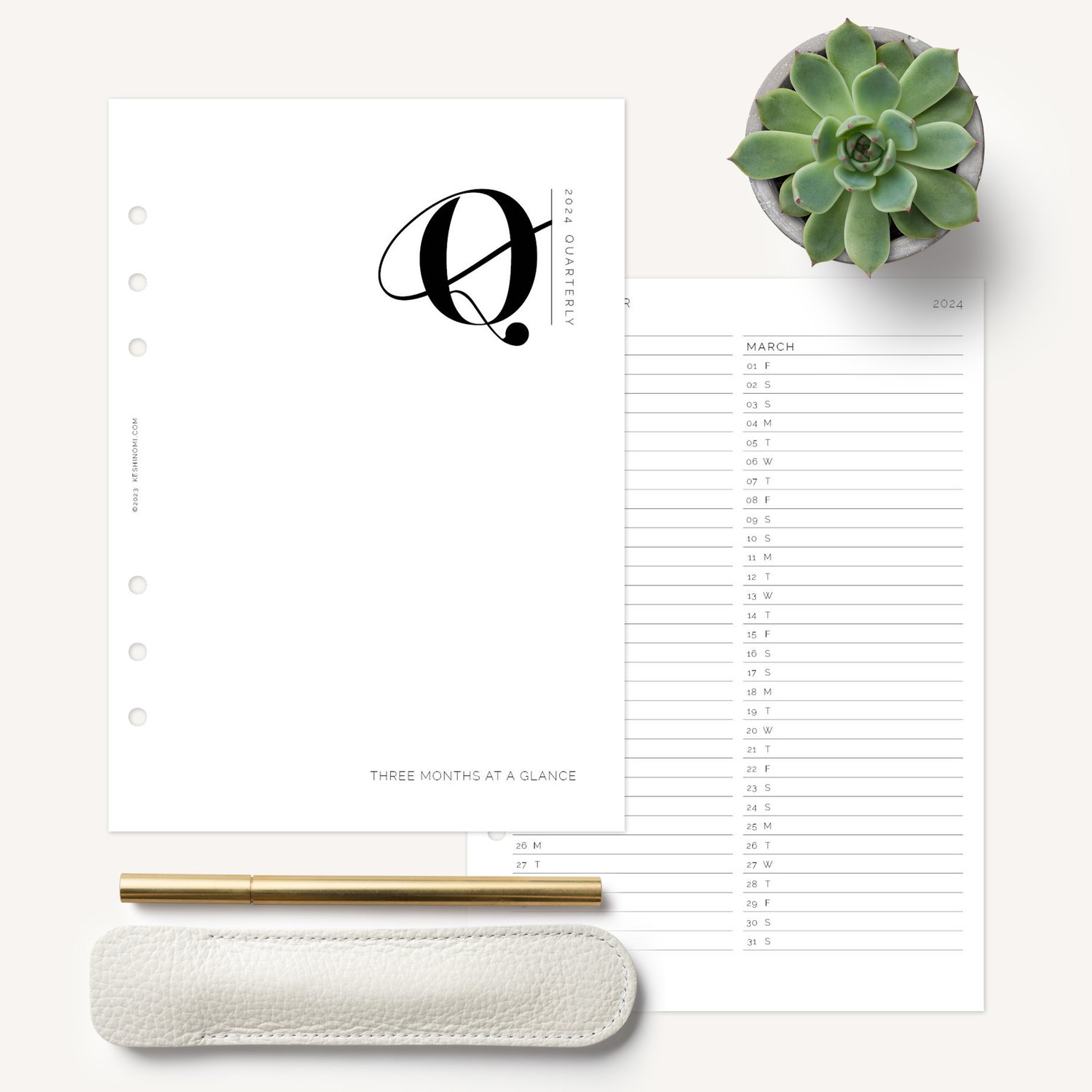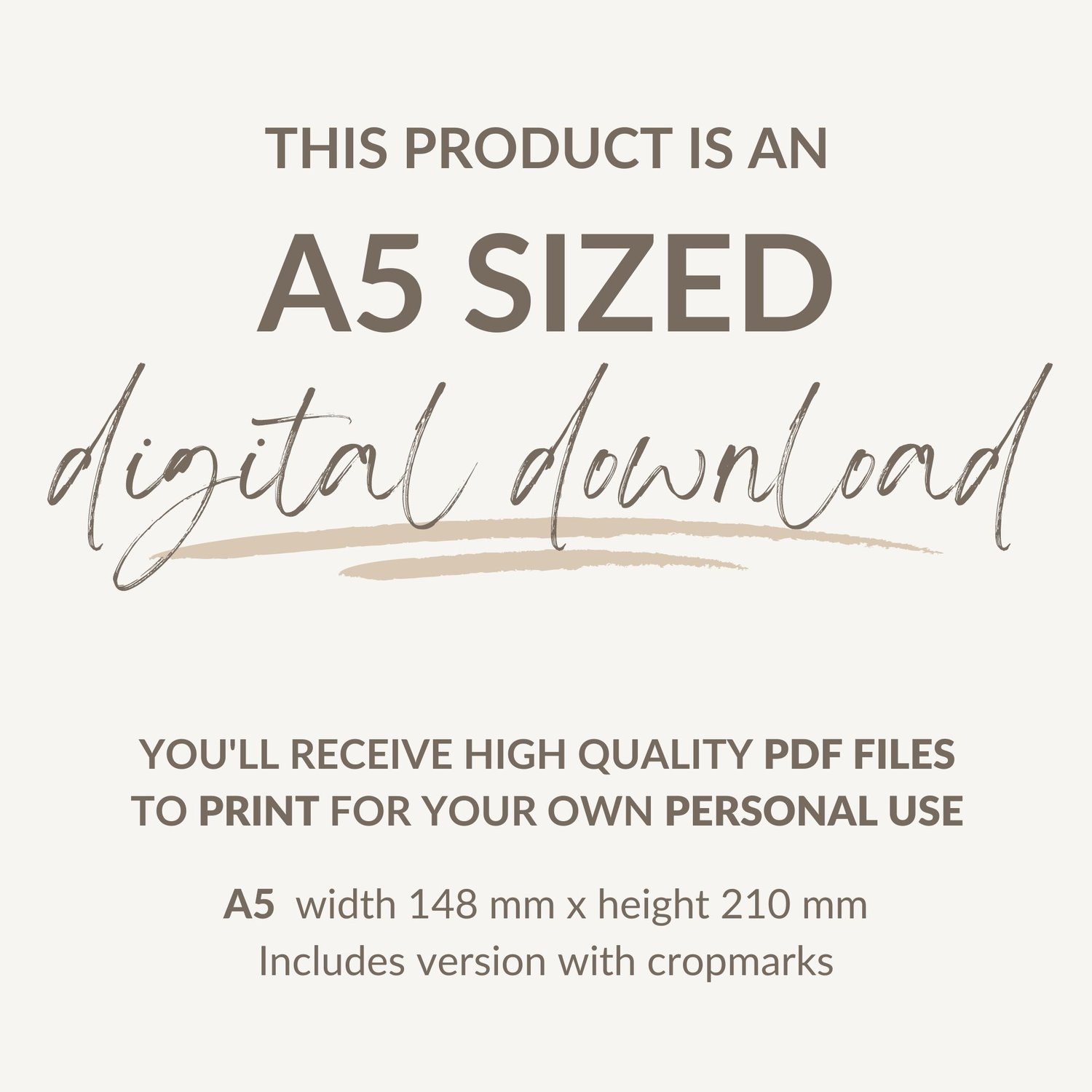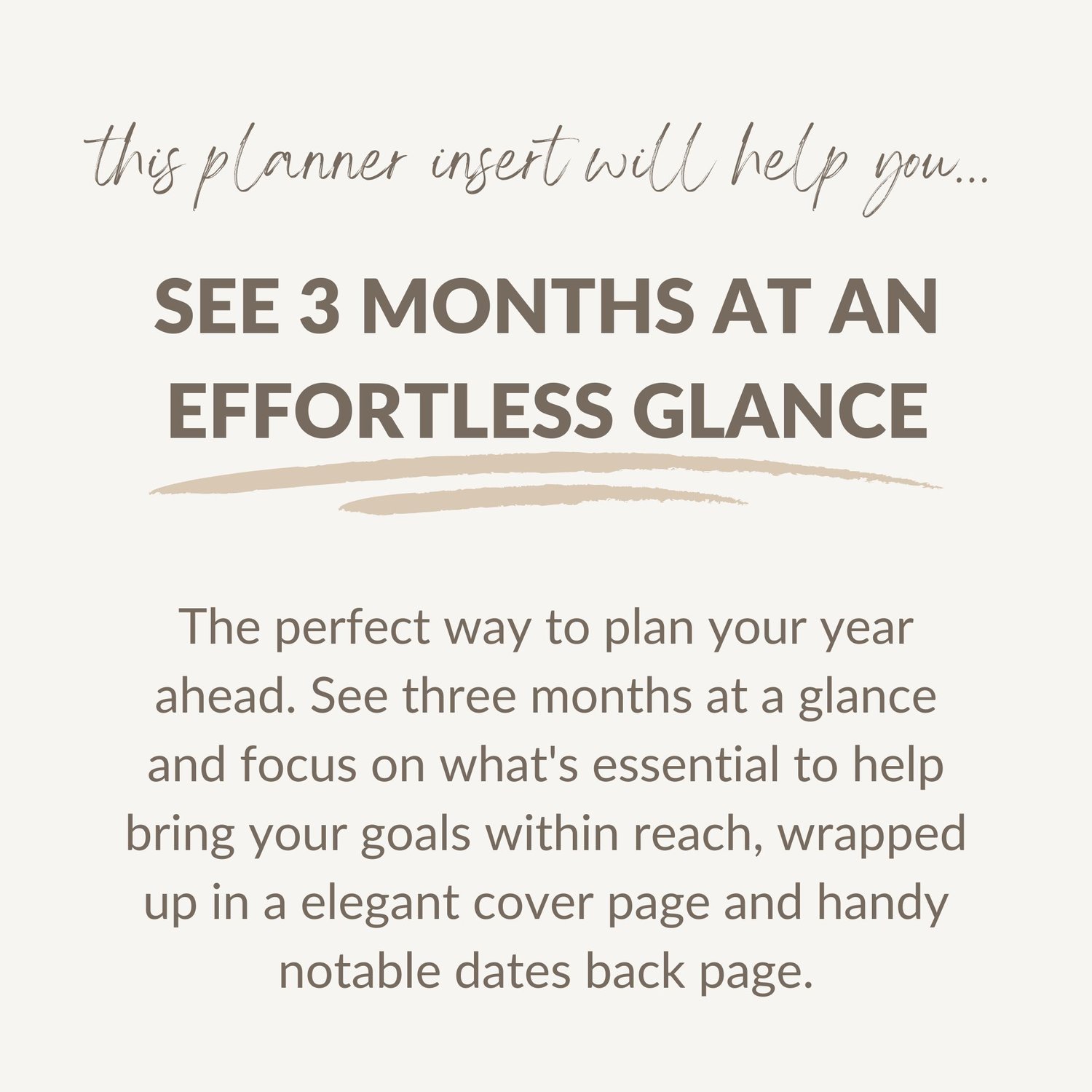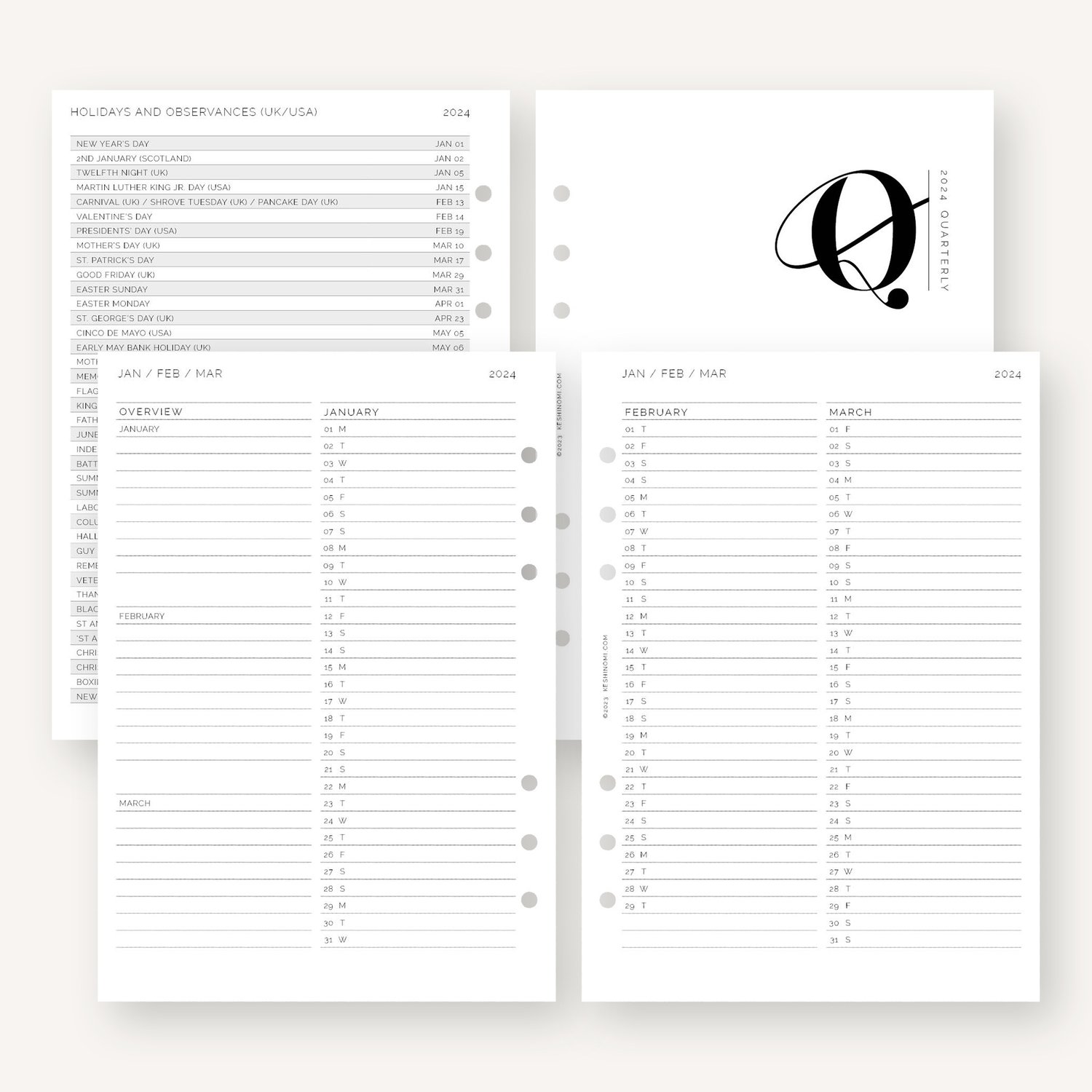 02 The 2024 Quarterly - Printable A5 Planner Insert
Keep your future plans on track with The Quarterly for 2024. This stylish planner is designed to give you an organized, 3-month view of the year, with a minimalistic design on the elegant cover page. Get ready to stay organized all year round!
See 3 months at an effortless glance
The perfect way to plan your year ahead. See three months at a glance and focus on what's essential to help bring your goals within reach, wrapped up in a elegant cover page and handy notable dates back page.
Technical Details
Week Starts: N/A
Page Size: A5 (148 mm x 210 mm)
Page Count: 10 pages (5 sheets for printing)
Margin for Hole Punch: One side
Ink Usage: Black
Supplied as: Zip containing PDFs (includes cropmarks version and guide)