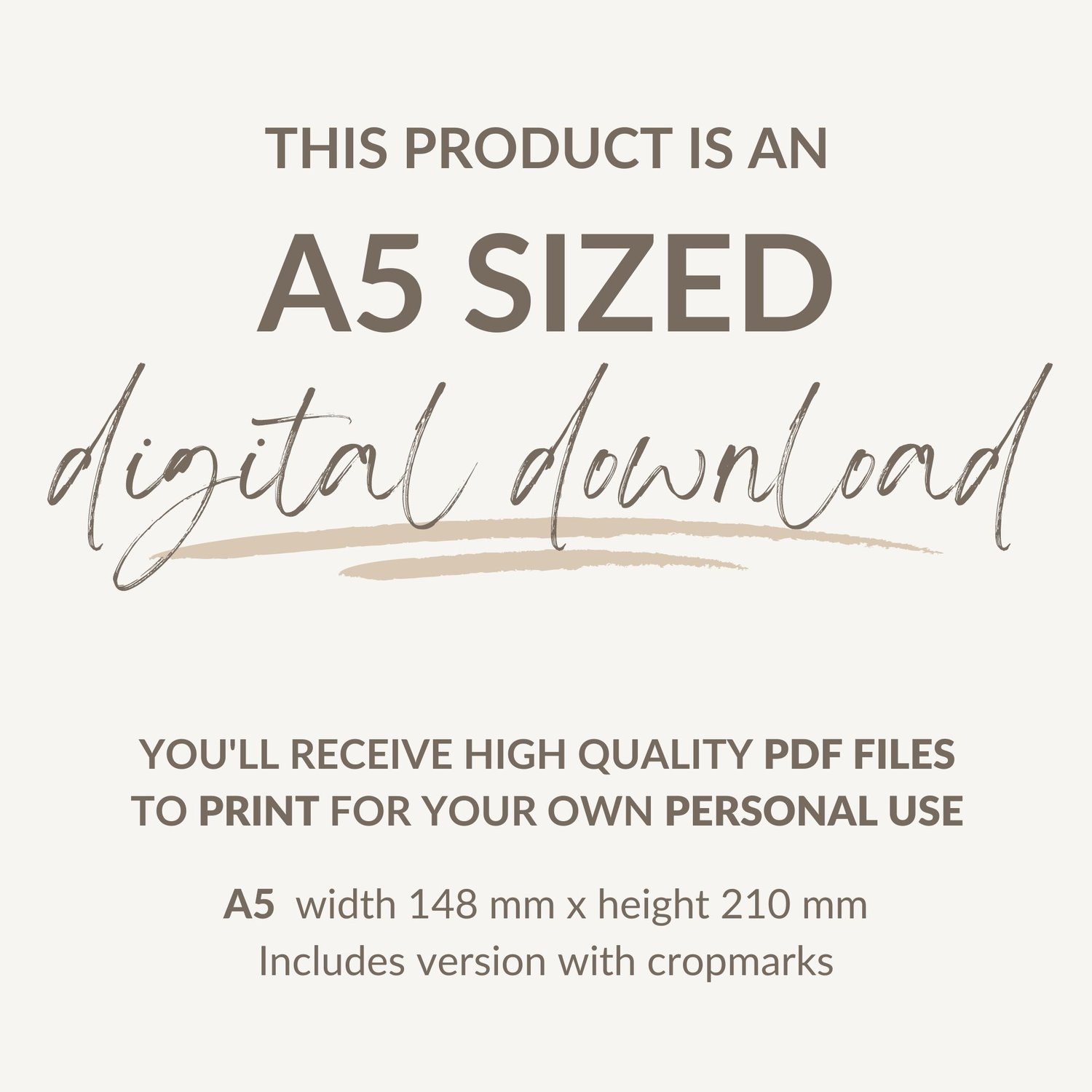 05 The Undated Daily - Printable A5 Planner Insert
Organize your day with The Undated Daily - a printable A5 planner insert featuring a sleek schedule from 5am to 10pm, divided into 30 minute slots and 24hr clock format so time blocking your day is a breeze.
Plus, a thoughtfully designed cover page with an inspiring excerpt inside will help you stay motivated!
Make each day unique by adding your focus for the day, top 3 priorities and a today's actions checklist.
Make each day count
Designed to organize your daily schedule with time blocking capabilities and room for your notes. Complete with brain dump pages and an inspiring excerpt, this minimalist insert helps you make the most of your day!
Technical Details
Week Starts: N/A
Page Size: A5 (148 mm x 210 mm)
Page Count: 32 pages (16 sheets for printing)
Margin for Hole Punch: One side
Ink Usage: Black
Supplied as: Zip containing PDFs (includes cropmarks version and guide)