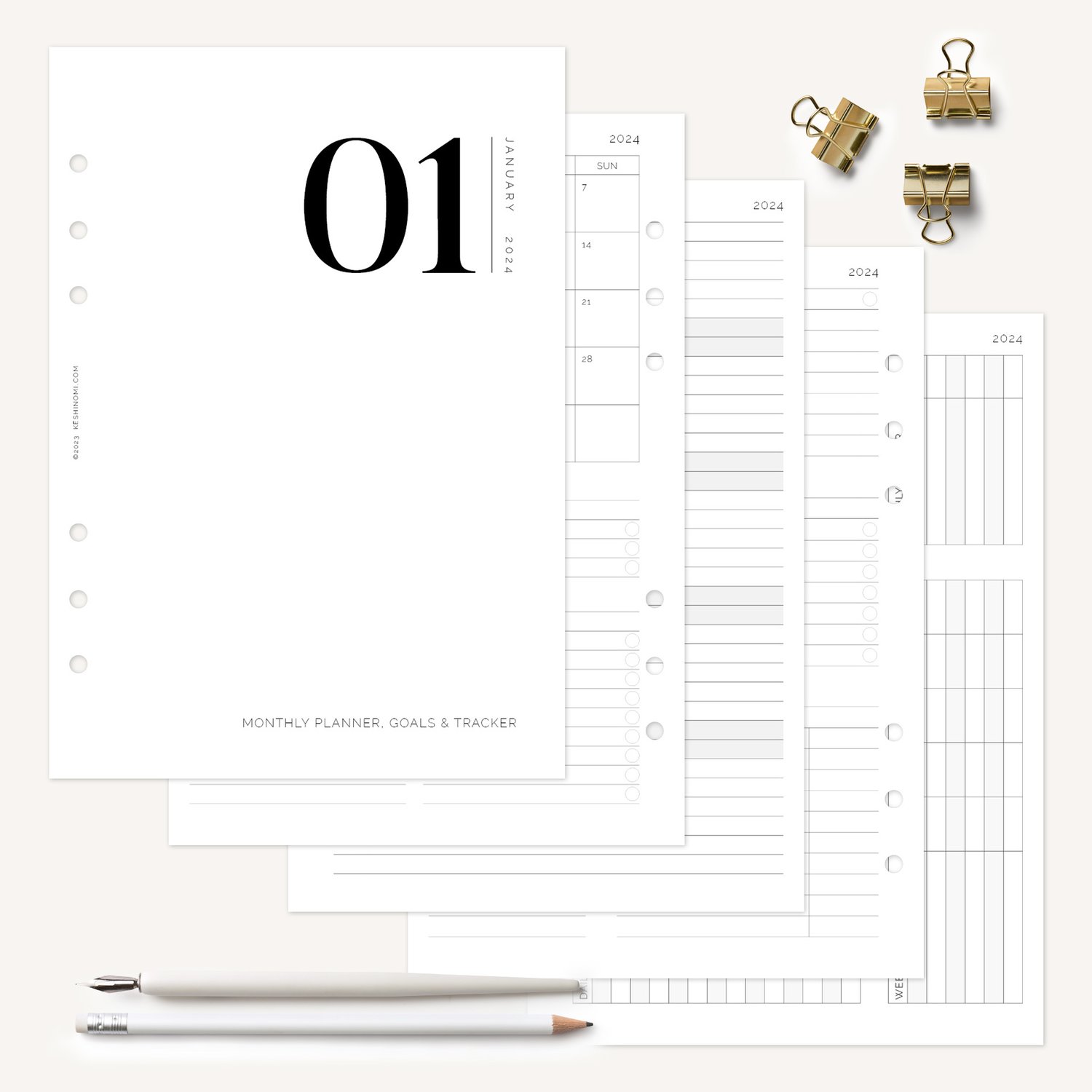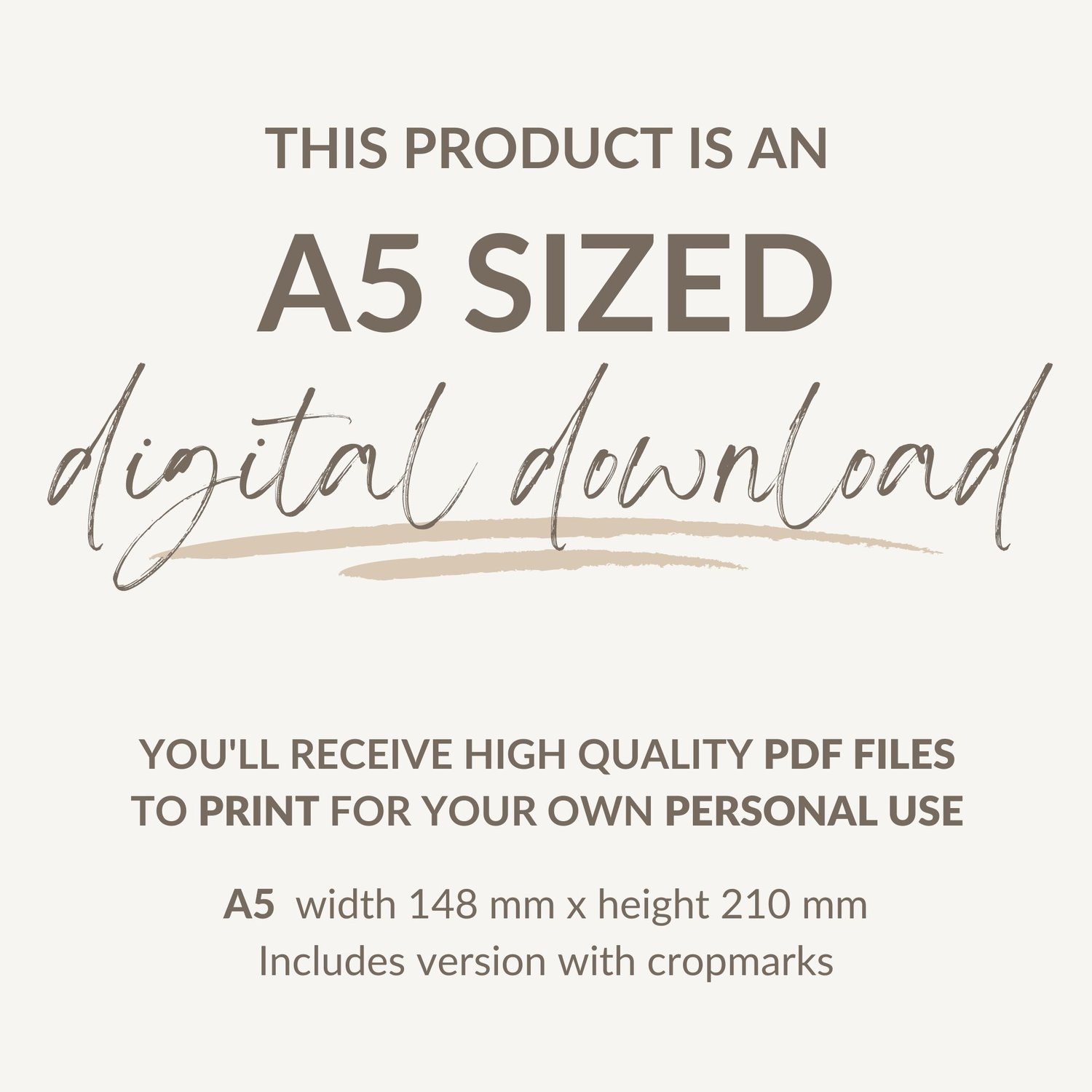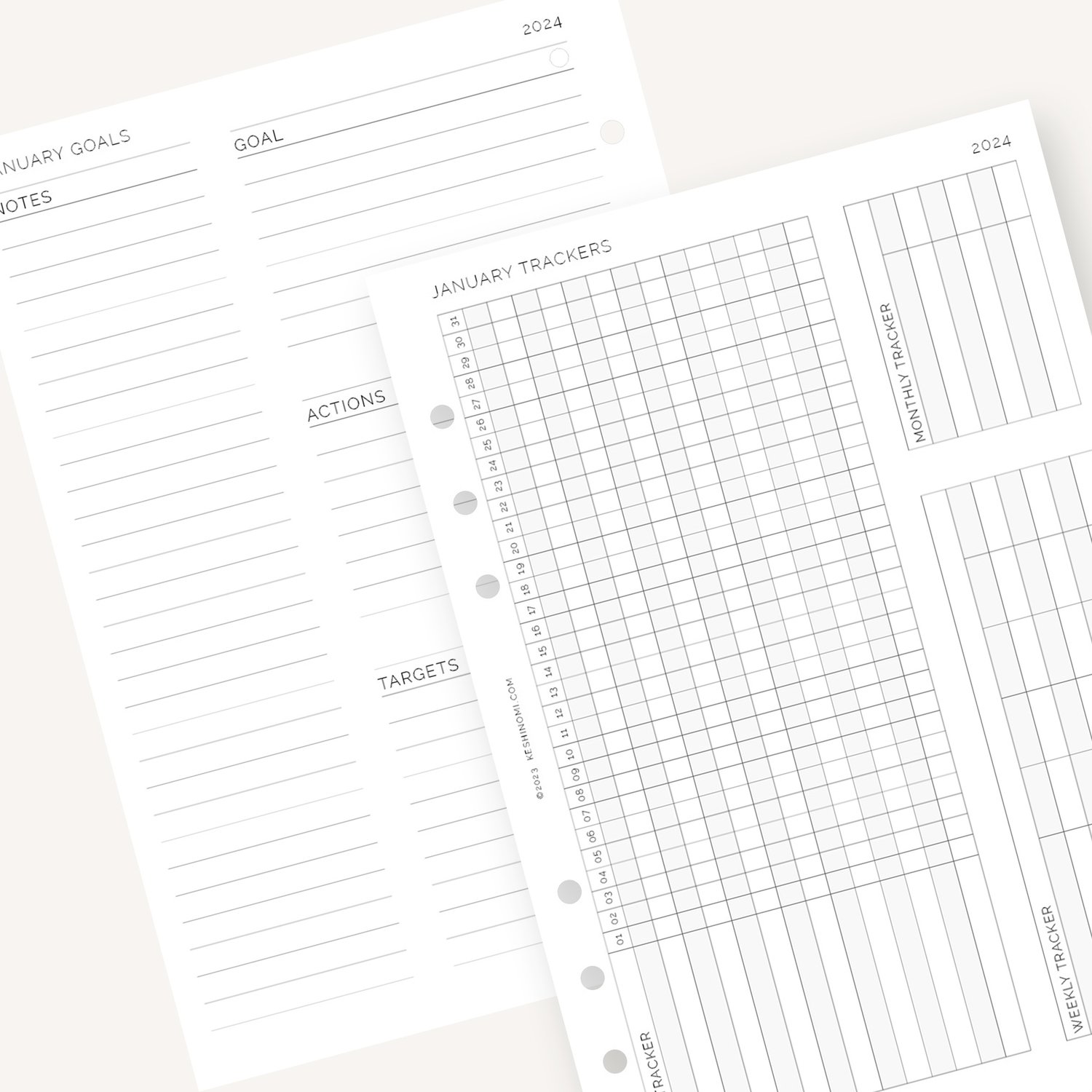 03b The 2024 Epic Monthly - Printable A5 Planner Insert
Keep track of your goals and progress with The Epic Monthly printable planner insert, dated for 2024. This insert gives you a month-at-a-glance overview to plan ahead, plus sections for goal setting, tracking habits, and personal reflection. Stay organized and on top of your goals in an essentialist way.
Feel like you're being mentored for having an epic month
Ideal for planning your epic month and mapping a goal, including space for staying on target with trackers and reviewing your progress at the end so you can plan how to become 1% better with every step.
The month is spread across 5 pages, plus there's an elegant cover page, making this insert your stylish mentor and accountability partner for getting stuff done.
Technical Details
Week Starts: Monday
Page Size: A5 (148 mm x 210 mm)
Page Count: 72 pages (36 sheets for printing)
Margin for Hole Punch: One side
Ink Usage: Black
Supplied as: Zip containing PDFs (includes cropmarks version and guide)