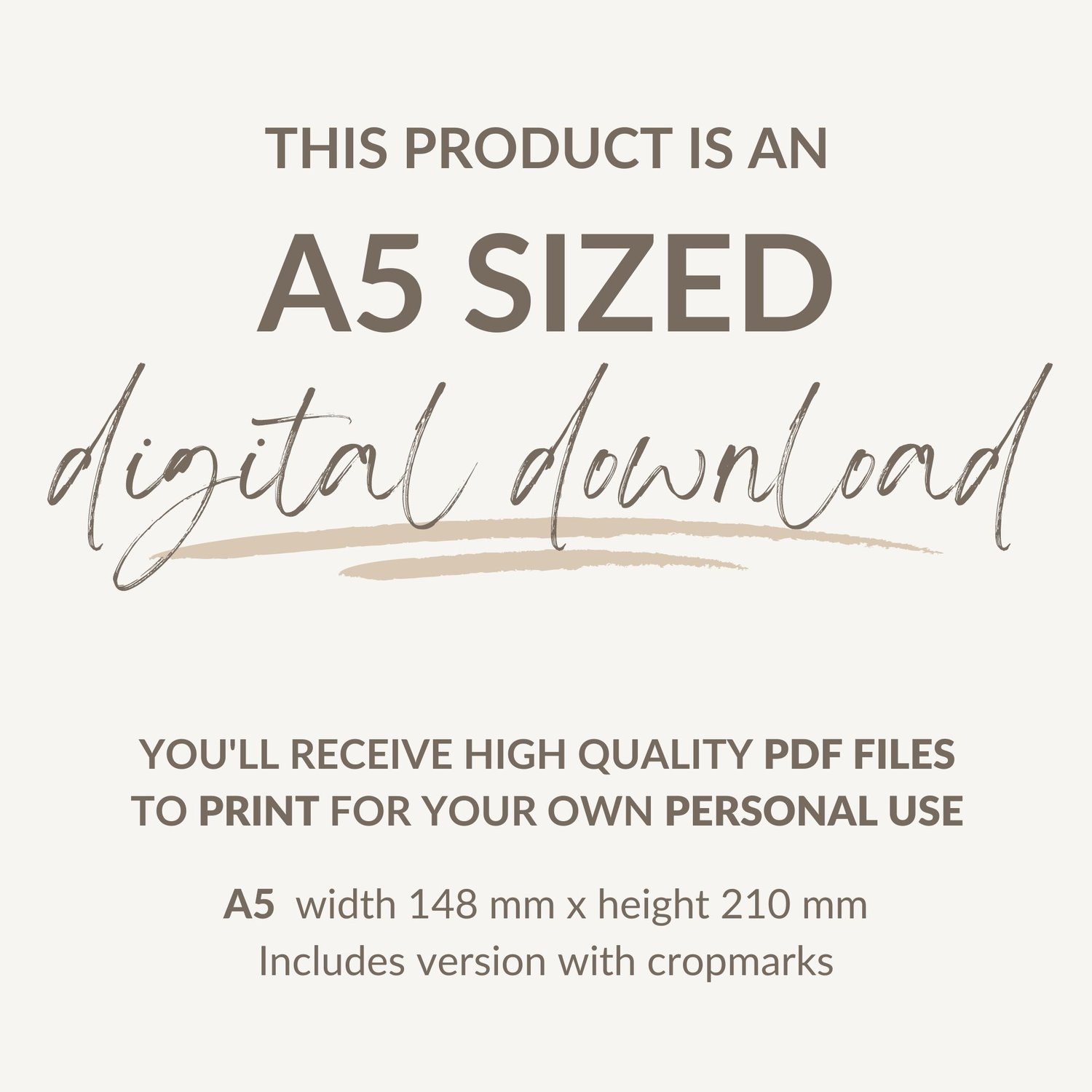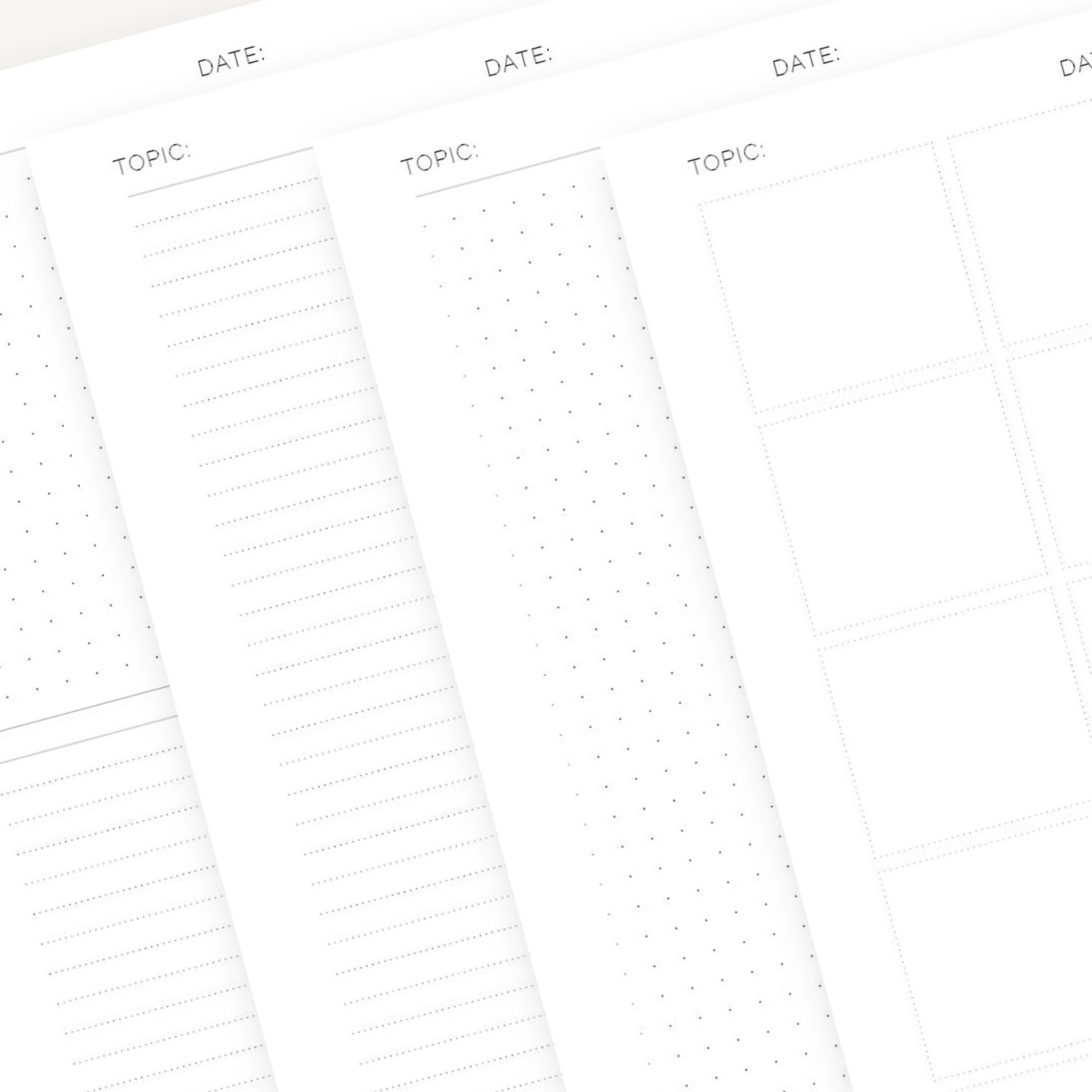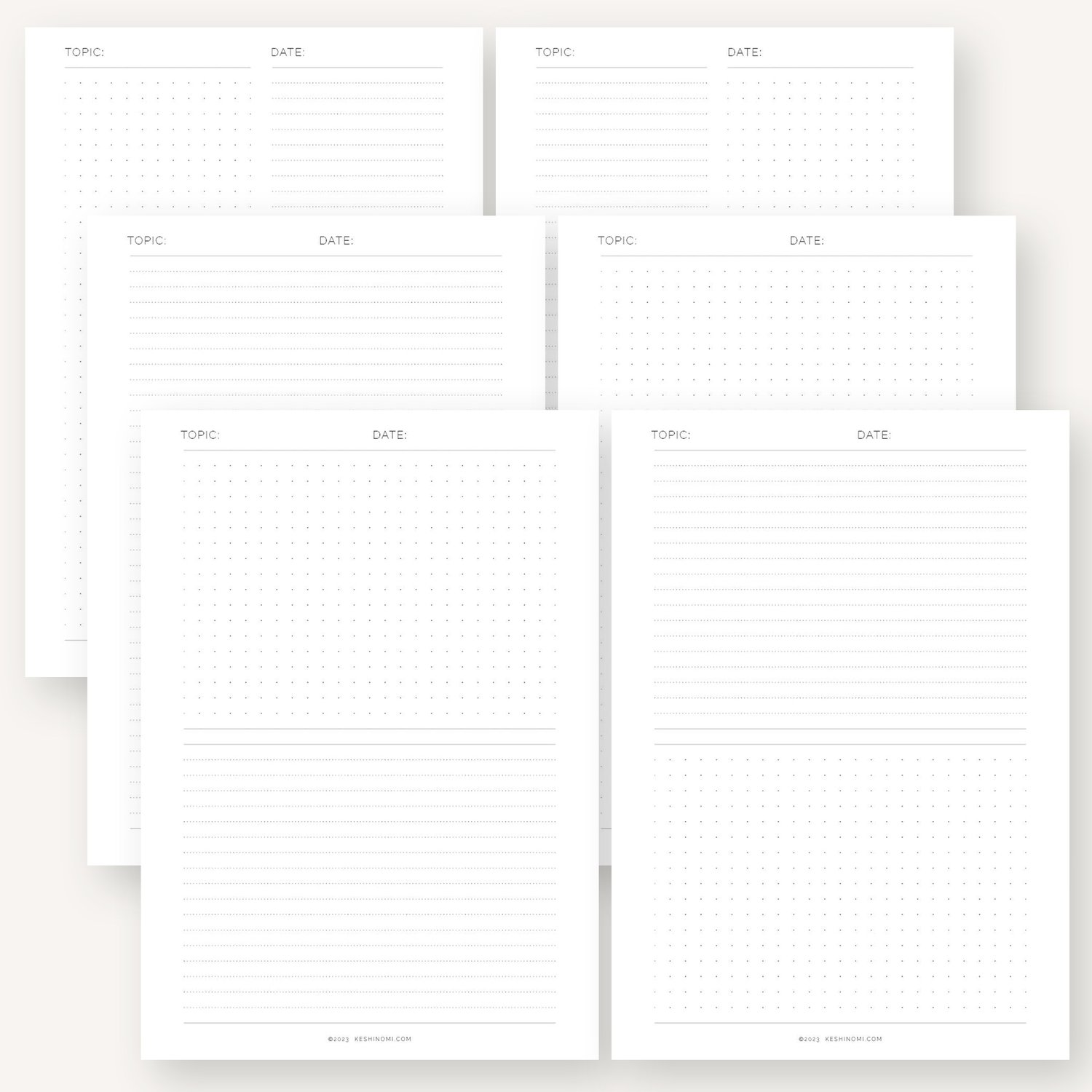 08 The Brain Dump Bundle - Printable A5 Planner Insert
Organize your thoughts and ideas with the Brain Dump Bundle. This printable A5 Planner Insert features 10 pages, plus a sleek cover page with guide inside.
There are plenty of page styles to choose from including lined, dot-grid, combos of both, as well as mind mapping pages, so you can find the best way to get your thoughts out.
Plus, the mini guide is there to help you make the most of your brain storming sessions!
Gather your ideas before they drift away!
Capture your ideas and stories before they slip away like shifting clouds with 6 different combinations of dot-grid and lined insert styles.
Download your thoughts and organise them
Never again miss out on a moment of inspiration with mind mapping pages featuring boxes and flow charts so you can capture everything to organise and filter later.
Technical Details
Week Starts: N/A
Page Size: A5 (148 mm x 210 mm)
Page Count: 12 pages (6 sheets for printing)
Margin for Hole Punch: Both sides
Ink Usage: Black
Supplied as: Zip containing PDFs (includes cropmarks version and guide)