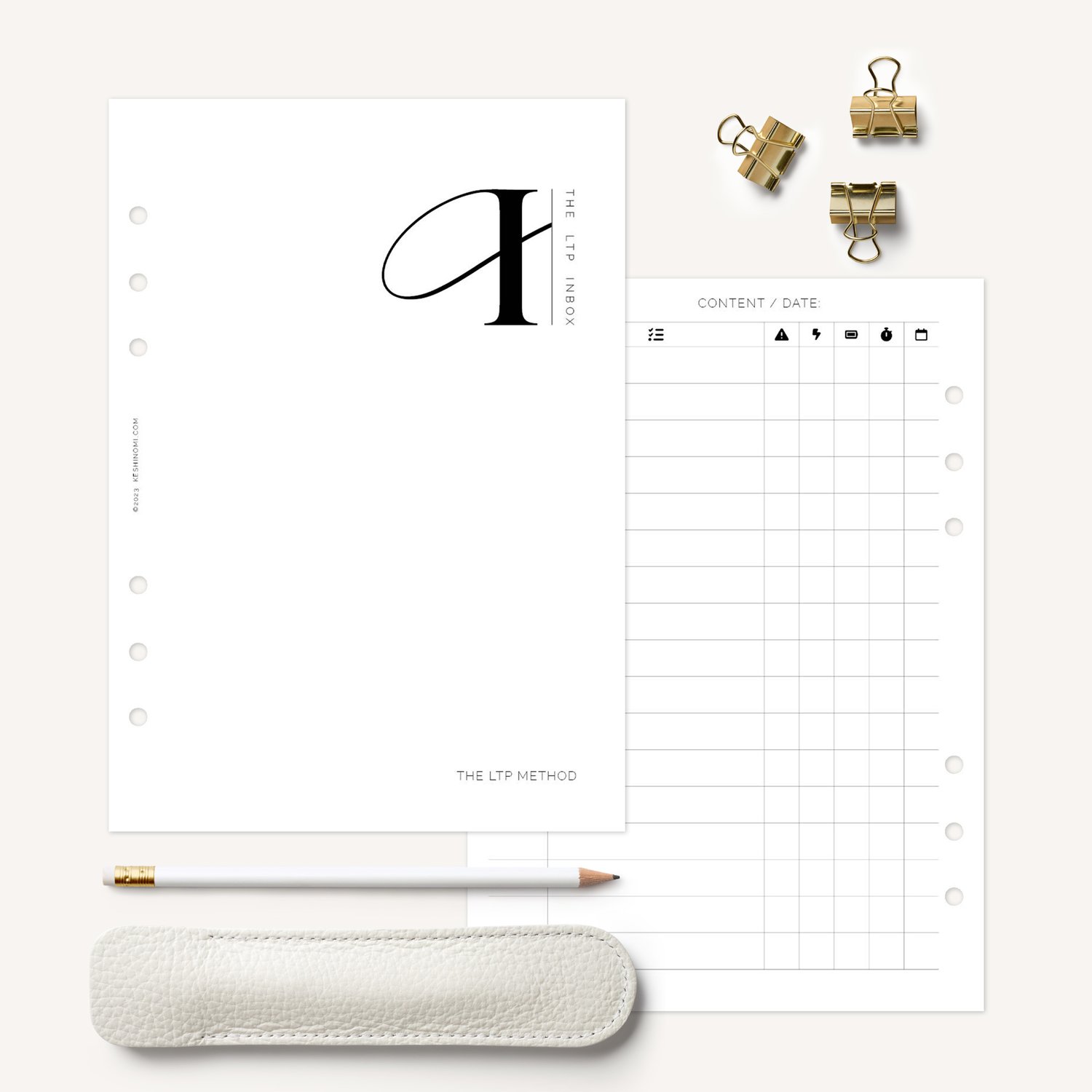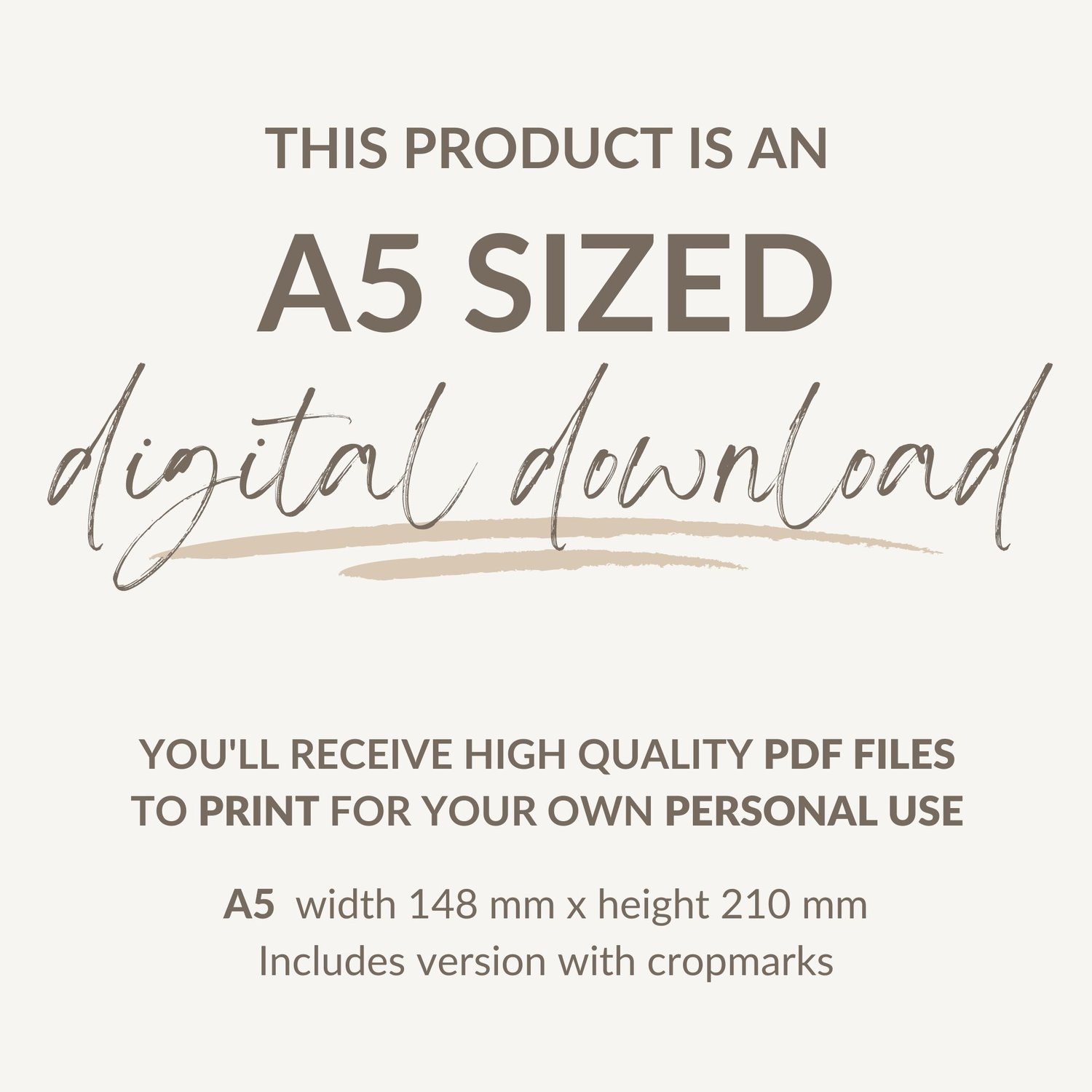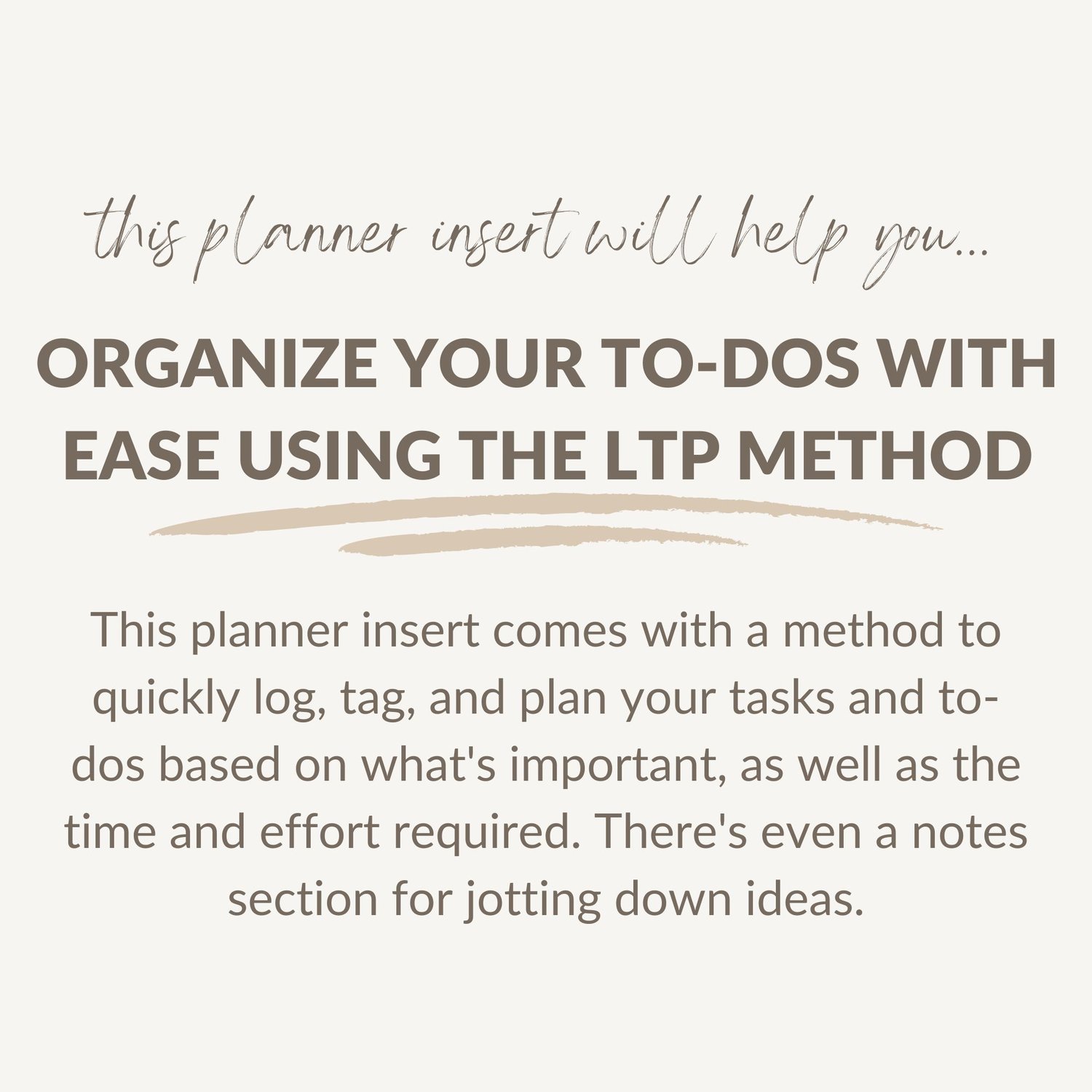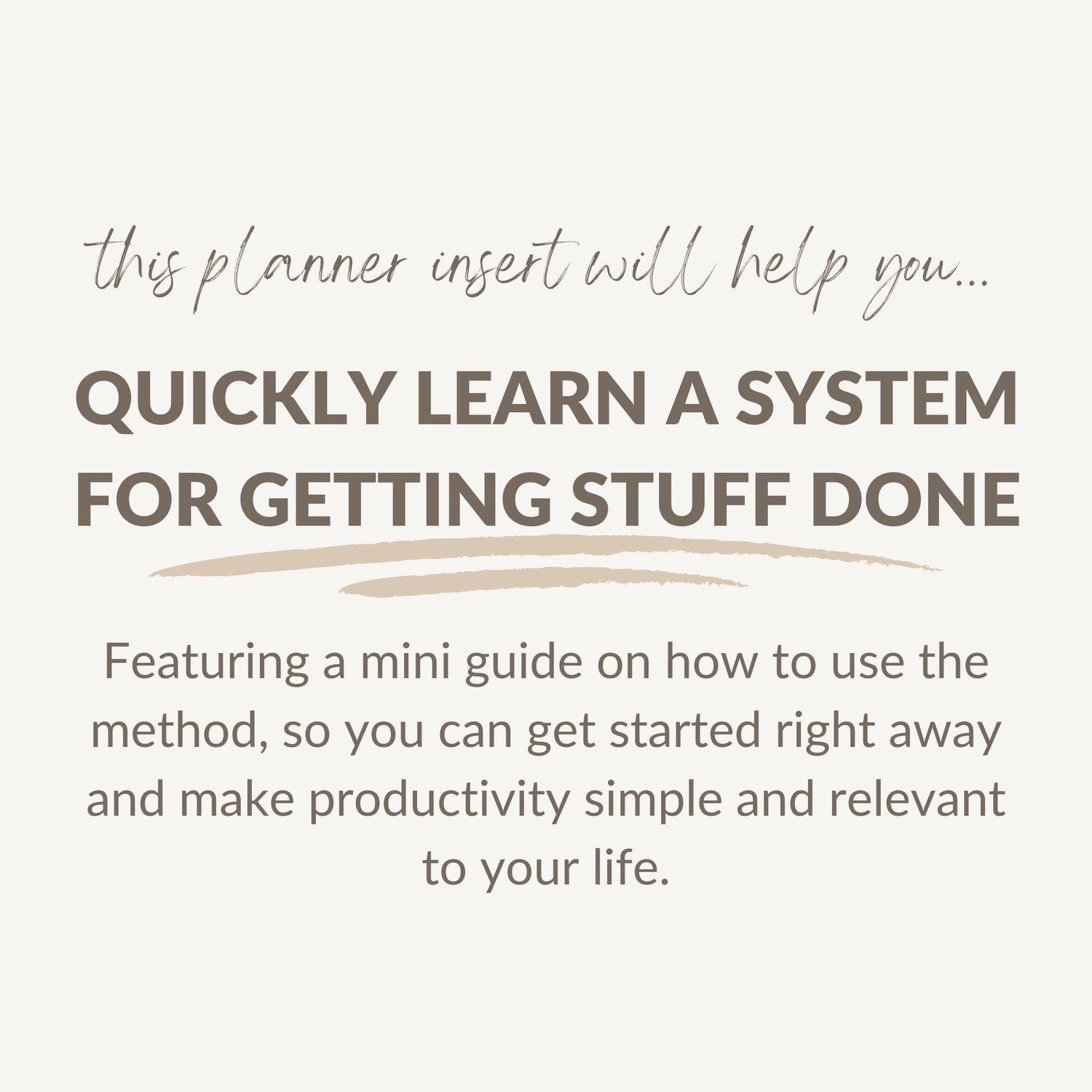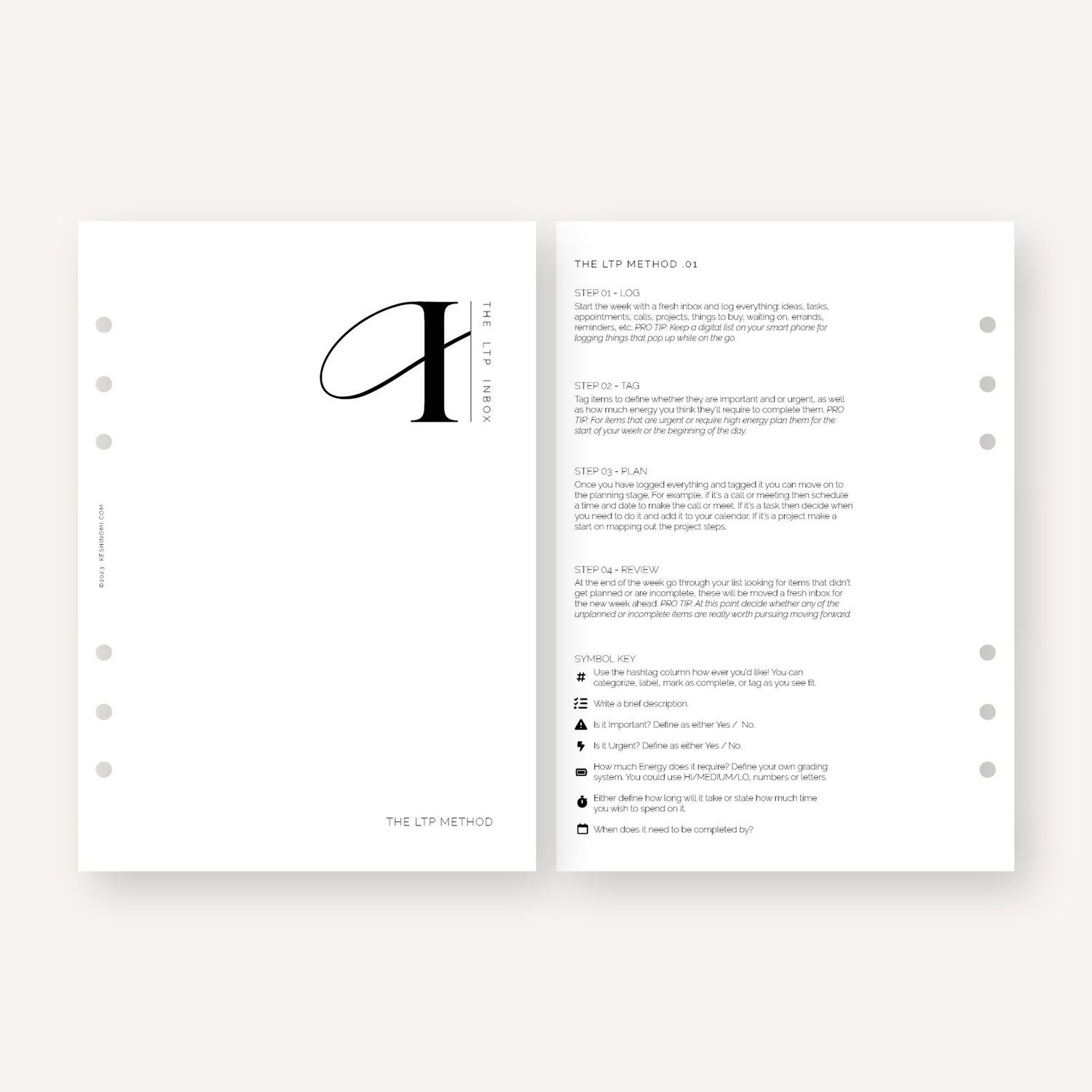 07 The LTP Method - Printable A5 Planner Insert
Introducing The LTP Method: a method to help you organize tasks, plan ahead and manage your to-dos. This printable A5 Planner Insert includes a notes section for all your ideas and a quick guide on how to use the method. Get organized and stay on top of things in a way that works best for you!
Organize your to-dos with ease using The LTP Method
This planner insert comes with a method to quickly log, tag, and plan your tasks and to-dos based on what's important, as well as the time and effort required. There's even a notes section for jotting down ideas.
Quickly learn a system for getting stuff done
Featuring a mini guide on how to use the method, so you can get started right away and make productivity simple and relevant to your life.
Technical Details
Week Starts: N/A
Page Size: A5 (148 mm x 210 mm)
Page Count: 24 pages (12 sheets for printing)
Margin for Hole Punch: One side
Ink Usage: Black
Supplied as: Zip containing PDFs (includes cropmarks version and guide)